Booth #1123
Visit us at IFAI
Eton Systems are happy to be back at IFAI Expo. We look forward to meeting you all in booth #1123.
During the event, you are able to schedule a meeting to find out all you need about the Eton System. Speak one-on-one to our experienced personnel and learn how your production can benefit from the Eton System.
Tapio Martti stands ready to contact you on request and schedule a meeting. Tapio is Eton Systems Sales Director in the Americas. Fill out the form below to reach out to Tapio straight away!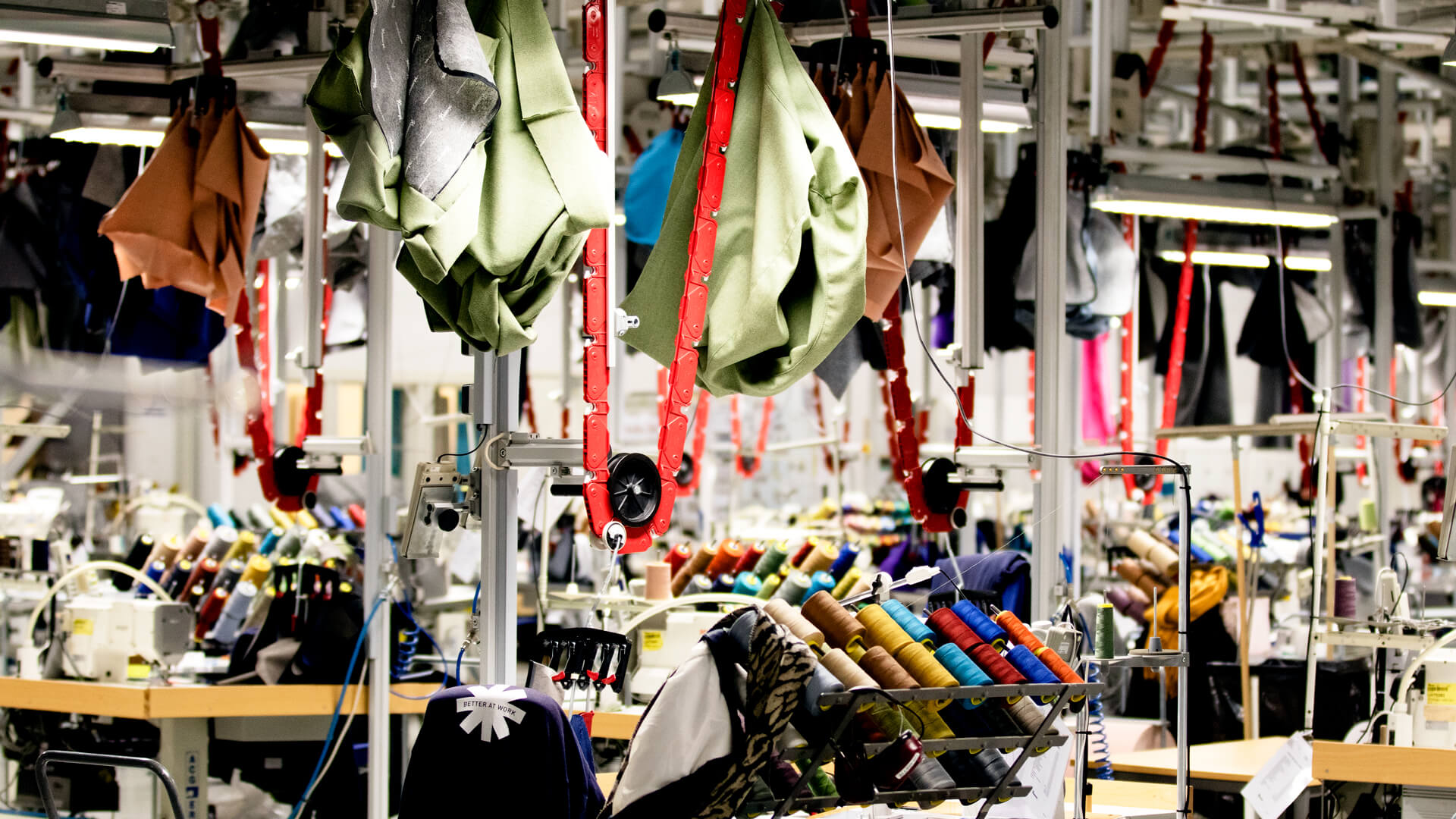 TESTIMONIALS
What our customers say
Joseph Abboud wasn't sure if it was possible to find an automated production system that could handle the individuality in made-to-measure clothing. They found one. In an Eton System, all carriers can be tracked in real-time and it proved to be the perfect match for the tailoring clothing brand.
Before the Eton System, lead time was 9-10 days from cutting to shipping. Set-up time and other preparations for workstations took a lot of time. This was one big reason Kinnarps started looking for a production system that could help. With the Eton System in place, Kinnarps saw a 50% reduction in lead times.
With an Eton System with 40 workstations and 14 buffer zones, the chairmakers at SB Seating have increased the productivity by 25 % in their factory in Nässjö, Sweden. That means a reduction of time from order to delivery from 4 days to 3 days and a total of 12 700 hours saved per year in handling and operations. SB Seating calculated an ROI, return of investment (of the Eton System) in 1,5 years.